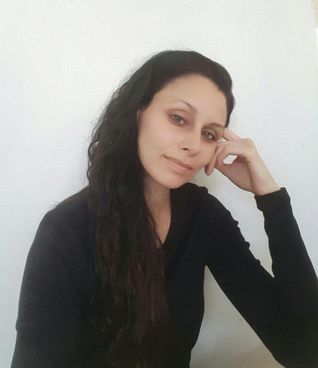 Biography


Originally from New York City, Michelle Melendez grew submerged in the arts. She was fascinated with all art movements happening in the city. Melendez was exposed to many different fusions of art such as graffiti art to fine art.

Today living in central Florida, Melendez focus is on painting completely original ideas, composition and layout. She experiments with layers and textures that are rarely seen in fine art. Her subject matter is generally founded on emotional association rather than traditional pictorial basis.

Each piece begins on a liberated journey as she works purely on a subconscious level. Disregarding premeditation and logic allows complete surrender of primal expression. She then absorbs her visual subconscious and abstracts the emotion in which it evokes. Bringing to light what radiates in ambiguous form. This process is a fluid movement through emotional, aesthetic, analyst.

While Melendez considers herself an abstract artist there are many deliberate aspects of realism in her work. In 2006 while studying master painters her distinct style began to emerge. While not having one specific subject matter, Melendez focus layers of mixed media, and cleverly used transparent paints.

Scenes of nature and life often painted on multi canvas works provide a fluidity to her work that seems to connect with her collectors.


Artist Statement

I am an observer, I enjoy exploring the endless layers of life, ourselves and nature which evokes a passion for freeing myself through art. Painting is my pure place a place of no limitations or expectations, of self expression in the purest, a channel of the hidden and a gateway to the unexpected. All art is open for personal interpretation but the one thing I hope to convey with each piece is positive enlightenment.


Curriculum Vitae
Exhibitions:
2017 Group exhibition, "Sensory Overload II," Cits Arts Factory, Orlando, Fl
2017 Group exhibition, "Doorways," City Arts Factory, Orlando, Fl
2016-current Hyder Gallery, Orlando, Fl
2015 Solo exhibition, "Art Of Freedom" Loft 55 Gallery Orlando, Fl
2014 Group exhibition, "Primera Expression." Casselberry Hall, Casselberry, Fl
2014 Uptown art expo, Altamonte, Fl
2014 26th annual Las Olas Art fair, Ft. Lauderdale, Fl
2013 Celebration Art Festival, Celebration, Fl
2012 Group exhibition, 57 West, Orlando, Fl

Collections:
Private collection, Orlando, Fl
Private collection, Port-au-Prince, Haiti
Private collection, Clearwater, Fl
Private collection, Boston, MA
Private collection, New York, NY
Private collection, Poughkeepsie, NY
Private collection, Miami, FL